Resources for Educators
In today's increasingly evidence-based marketplace, landscape architecture students need to be able to convey the environmental, economic, experiential, and social value of excellent design. Incorporating landscape performance into landscape architecture education will give students the awareness and skills they need to design for, evaluate, and communicate the impact of their projects.
LAF's Resources for Educators offers sample teaching materials for integrating landscape performance into landscape architecture course offerings, including studio, seminar and lecture courses. Materials include syllabi, reading lists, and sample student assignments, as well as faculty reflections on their pedagogical approaches and experiences teaching landscape performance. All materials are copyright of the participating universities and professors.
A combined list of readings listed in the individual materials can be accessed here. 
Over time, LAF will continue to build this collection and add new search capabilities. To learn how to submit your materials, contact email hidden; JavaScript is required.
---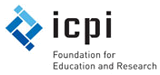 Resources for Educators materials were developed through LAF's Landscape Performance Education Grants, made possible with support from the Interlocking Concrete Pavement Institute's Foundation for Education & Research.
---
Studio Courses
---
Landscape Arch Design III (BLA Studio)
University of Nevada, Las Vegas, Phillip Zawarus
Term Taught: Fall 2017
This fourth-year studio course focused on the context of the Las Vegas Valley and its unique challenges. Students examined the global, regional, and local scale of environmental systems, analyzed master plans and green infrastructure guidelines for developments adjacent to valley water networks, and conducted comprehensive analysis, synthesis, programming, and design for landscape performance. Through parametric modeling and GIS mapping, students assessed the performance of existing conditions within the Las Vegas Valley in order to outline green infrastructure guidelines for the water network.   
---
Advanced Landscape Design Studio: Landscape Design Scenarios for Water Conservation in the Middle Rockies (Landscape Design BS Studio)
Montana State University, Rebekah VanWieren, MLA, MS
Term Taught: Fall 2016
This studio integrated landscape performance principles and metrics with a design project for the City of Bozeman's Water Conservation Division. Students analyzed the ecology and lifecycle of designing landscapes through field explorations around four themes: water, vegetation and soil, energy, and human health and well-being. These findings were applied to design performance alternatives for water resource resiliency in the semi-arid West.
---
Design Theory and Exploration Focus Studio (BLA Studio)
California Polytechnic State University, San Luis Obispo, Joseph Ragsdale, ASLA, FAAR
Term Taught: Fall 2016
This third- and fourth-year vertical studio links technical competencies with design explorations and applied landscape architecture theory studies. For sites located on the university campus, students established current performance criteria and metrics, proposed design ideas in connection with an updated master plan, and evaluated changes in performance metrics of proposed design solutions. The course was structured around three activities: a technical module focusing on landscape performance, a design module emphasizing design exploration, and a theory seminar reinforcing contemporary landscape architecture theory.
---
Project Design and Implementation Focus Studio (BLA Studio)
California Polytechnic State University, Ellen Burke, RLA, LEED AP
Term Taught: Spring 2015

At the request of the University President, this BLA studio centered around the redesign of the University President's on-campus residence front yard, which is currently largely a turf grass lawn. The primary goal of the redesign project was reducing lawn areas to demonstrate a more sustainable landscape model and to reduce water use. Students formed groups and submitted final proposals, which included site plans, renderings, planting lists, and projections for quantified environmental, social, and economic performance benefits. 
---
Ecological Analysis & Conceptual Frameworks (MLA Studio)
Boston Architectural College, Aidan Ackerman
Term Taught: Spring 2014
This core design studio introduced students to means of conducting baseline inventories and analyses of sites in constructed, urban environments. Students performed research and representation of baseline conditions at various scales, before proposing a design intervention for a site in Roxbury, MA. Students then translated this analysis into a design strategy including landscape performance goals related to environmental, social and economic outcomes.
---
Landscape Architecture Graduate Studio II: Health (MLA Studio)
Mississippi State University, Chuo Li, PhD
Term Taught: Spring 2014
This MLA studio focused on addressing public health issues in the design process. An initial project introduced students to the concept of landscape performance in the context of public health, whereas a second encouraged them to incorporate performance assessment into their design work. Specifically, students developed health-related metrics for their main studio project, and then used these metrics to evaluate their proposals for a greenway in Starkville, MS.
---
Lecture Courses
---
Water Conservation Technologies (BSLA Lecture)
University of Idaho, Gary Austin, PLA
Term Taught: Spring 2014
This lecture class focused on the design of water conservation and management processes, such as rainwater harvesting, constructed wetlands and biological water treatment systems. Students calculated peak stormwater runoff rates and volumes and predicted the performance of their design concepts, focusing on metrics related to water conservation, stormwater management and water quality.
---
Seminar Courses
---
Materiality in Landscape Architecture (BLA Seminar)
University of Nebraska-Lincoln, Catherine De Almeida
Term Taught: Fall 2017
This course, the first of three courses in a construction sequence, introduced sophomores to AutoCAD and detailing as well as the materials and assemblies used in landscape architecture with a focus on material lifecycles and performance capabilities. Students were exposed to the larger implications of their material choices and design decisions by viewing materials through the lens of lifecycle analysis and performance.  
---
Site Engineering (MLA Core)
University of Arizona, Kirk Dimond, MLA, LEED AP
Term Taught: Fall 2016
Site Engineering for landscape architects requires students to develop the comprehension and skills necessary to maintain health, safety, and welfare through the manipulation of topography and water. To reinforce this, knowledge objectives with associated performance measures, organized under the four natural elements of earth, water, fire and air, challenged students to develop technical competency through lectures and exercises that also provided the means to measure and evaluate their decisions through understanding landscape performance. Culmination of the material was tested in a comprehensive final project requiring a full grading plan that demonstrates evidence of responsible design decisions.
---
Designed Landscapes - Theory and Criticsm (BSLA Seminar)
Colorado State University, Kelly Curl
Term Taught: Fall 2017
This discussion-focused seminar introduced students in their final year to landscape theory with a focus on integrating landscape performance. Students studied the Landscape Performance Series Case Study Briefs and Benefits Toolkit. This is the program's only seminar course that allows BSLA students to be fully engaged in readings, writings and discussions on designed and built landscapes. Students also measured campus landscapes with the physical tools necessary for evaluating performance.
---
Operative Landscapes (MLA Seminar)
University of Tennessee, Knoxville, Brad Collett, ASLA, RLA, LEED AP
Term Taught: Fall 2016
Contemporary challenges posed by urbanization, climate dynamics, evolving economies and social paradigms have changed the demands we place on the designed landscape. Landscape architects in North America and around the world have risen to this challenge, revealing new possibilities for the economic, social and environmental performance of landscapes in public, private and infrastructural territories. Operative Landscapes examined the historical contexts and emergent theory driving this shift in the practice of landscape architecture, and surveyed contemporary projects as a basis for understanding multi-scalar design approaches, technical details and maintenance regimes. An emphasis was placed on built landscapes and living systems as integral parts of site stormwater management approaches and regional water resource infrastructure.
---
Seminar on Landscape Performance: Focus on Temple University Main Campus Landscape (MLA/BSLA Seminar)
Temple University, Mary Myers, PhD, FASLA, FCELA
Term Taught: Spring 2014
This weekly seminar introduced students to landscape performance assessment in the context of the Temple Campus Landscape Plan. After gaining an understanding of the Landscape Plan and precedents for measuring landscape performance on university campuses, students researched different tools and means of assessing performance. Students then collaborated on a final report that proposed a strategy for measuring baseline conditions and monitoring performance on the Temple campus.
---
Site Analysis and Planning (MLA Seminar)
Rhode Island School of Design, Emily Vogler
Term Taught: Spring 2015

This third year MLA seminar had an overarching goal of introducing students to site analysis and planning from the regional to the site-specific scale. Every week the course addressed a different topic related to environmental landscape performance, including water quality, biodiversity, urban habitat, soil quality, and landscape connectivity, with each session drawing the connection of these systems from the regional to the site-specific scale. The course was taught concurrently with the studio Site|Ecology|Design that explored the interaction between human and natural systems at the regional, city, and site scale.
---
Urban Ecological Systems (MLA, MArch, MUD Joint Seminar)
Kent State University, Reid Coffman, PhD
Term Taught: Spring 2015
This MLA, MArch, MUD joint seminar investigated how novel ecosystems can provide environmental benefits for urban societies. It combined the design and science disciplines to address urban conditions. Fundamentals from the fields of ecology and design were used to inform the conceptualization of design proposals embedded with ecologically oriented hypotheses. A focus of the course was on the conceptualization of urban infrastructure projects which deliver an ecological return on investment through the coupling and bundling of ecological services. 
---
Hybrid Courses
---
Advanced Landscape Architecture Studio IV (MLA Studio) and Special Topic: Design Performance (MLA Seminar)
Arizona State University, Kenneth Brooks, FASLA, FCELA, PLA
Term Taught: Spring 2015
This advanced design studio course served as a culminating studio for master of landscape architecture (MLA) and master of urban design students (MUD). The principal goal of the course was to engage MLA and MUD students in their final studio course in a thesis project that required the creation of a design that used landscape performance strategies, concepts and tools to enhance and evaluate the design. The studio course was supplemented with a weekly seminar on "Design Performance." Each project was to demonstrate how advanced design resolves targeted issues in a performative manner using evidence-based practices and performance-based metrics. This course was intended to give professional design students an opportunity to engage in complex design that applies a research-based approach. Please note: there is a course by the same name and professor listed on this page that was taught in the Spring of 2014. While the course name and instructor remained the same, the materials listed are different. 
---
Advanced Landscape Architecture Studio IV (MLA Studio) and Special Topic: Design Performance (MLA Seminar)
Arizona State University, Kenneth Brooks, FASLA, FCELA, PLA
Term Taught: Spring 2014
This MLA studio introduced students to the concept of landscape performance as a means of evaluating the success of a design strategy. Students selected topics of interest - ranging from water management to park utilization to economic development - and researched how their designs could improve outcomes in these areas, considering the "quadruple bottom line" approach to sustainability. An integrated seminar class taught within the clock hours of the studio then explored the philosophies, history and strategies for using landscape performance to evaluate outcomes and promote better design. Please note: there is a course by the same name and professor listed on this page that was taught in the Spring of 2015. While the course name and instructor remained the same, the materials listed are different. 
---
Landscape Architecture Design Process (BLA Lecture and Studio)
Texas Tech University, Yi Luo, PhD
Term Taught: Spring 2015
This course was specifically designed for second-year BLA students to learn how landscape performance measurement can be integrated - and made a routine step - in the landscape architecture design process. By introducing landscape performance to students early on in their education, students are expected to advance knowledge and develop skills related to landscape performance as they progress in their studies. Through this course, students learned the concept, framework, and quantification methods of landscape performance. They also evaluated the performance of their term design projects using tools selected from the Landscape Performance Series Benefits Toolkit. 
---
Advanced Plants (MLA Lecture and Lab/Studio)
Rutgers University, JeanMarie Hartman, PhD
Term Taught: Fall 2017
This lecture and studio combination course focused on plant ecology, plant identification, and planting design. Beginning with a landscape performance framework, the course implemented an active learning model, requiring students to collect plant specimens for identification, sample areas for biodiversity, and take soil samples. Rain gardens were used during plant identification and planting design segments to measure ecological, economic, public health, social, and aesthetic performance. Visits to greenhouses and campus gardens were used to evaluate the many ways in which plants interact with their environment.