About Landscape Performance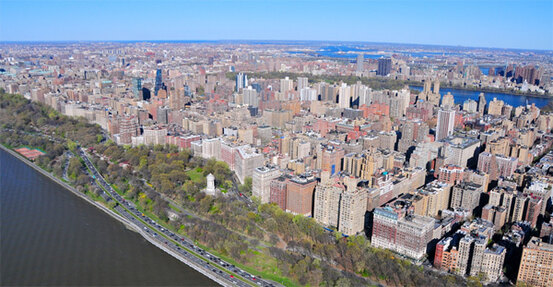 Landscape performance can be defined as a measure of the effectiveness with which landscape solutions fulfill their intended purpose and contribute to sustainability. It involves assessment of progress toward environmental, social, and economic goals based on measurable outcomes.
No matter how sustainability is defined – carbon neutral, net zero water, biodiversity, quality of life – it cannot be achieved without considering landscape. 
By embracing performance measures and evaluating the performance of built projects, we can elevate the quality of designed and planned landscapes. As we continue to study the connections between landscape and the health of ecosystems, people, and economies, we increase our understanding and our collective capacity to achieve environmental, social, and economic sustainability. As the body of knowledge related to landscape performance grows, it will inform public policy, reduce investor risk, and improve return on investment.
The Landscape Performance Series was developed to build capacity to achieve sustainability and transform the way landscape is considered in the design and development process. It brings together information and innovations from research, industry, academia, and professional practice. We hope that you will use the LPS resources regularly and often to: 
Find precedents, show value, and make the case for sustainable landscape solutions
Explore metrics and methods to quantify environmental, social, and economic benefits
Earn professional development hours (PDHs) by attending a presentation or webinar
Browse and share teaching materials to integrate landscape performance into design curricula
Stay current on landscape performance news and trends
The LPS is intended to grow over time with user input and participation. If you have information or suggestions on topics, content, or resources that you'd like to see, please contact us at email hidden; JavaScript is required.