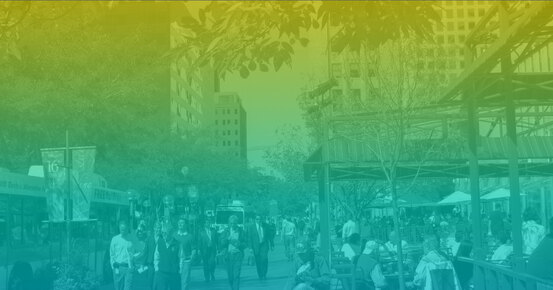 Vibrant Cities Lab: Urban Forestry Research and Resources
by Lauren Marshall, US Forest Service
Decades of research show that urban forests improve health and quality of life and deliver measurable economic benefits. Yet trees are often an afterthought because many decision makers aren't aware of these multiple benefits. 
That is why the U.S. Forest Service, American Forests, and the National Association of Regional Councils came together to create Vibrant Cities Lab. This free online hub provides easy access to the best available science about the impact of trees and green space on economic development, public health, transportation, equity, or water quality – eleven impact areas overall. Each impact area offers curated research, case studies, policies, and plans from around the U.S. The Vibrant Cities Lab also offers a step-by-step guide and assessment tool to help any community make sustainable urban trees a reality.
This resource was created to help design professionals, planners, city managers, policymakers and advocates expand awareness of the benefits of urban trees and implement best practices for increasing urban canopy, rooted in science and proven in real communities.
Lauren E.L. Marshall, PLA, ISA Cert. Arborist® is a National Manager at the US Forest Service's Urban & Community Forestry program. There, she connects people with the natural world outside their front doors and equips them with science-backed tools to manage the resources around them.