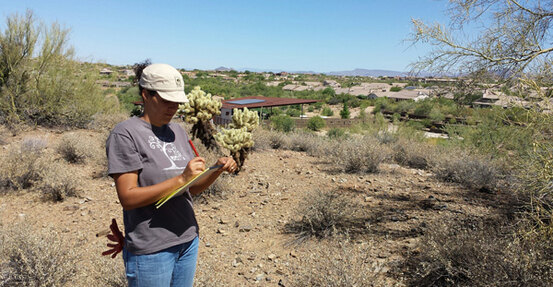 Apply for the 2019 Case Study Investigation Program
The Landscape Architecture Foundation's Case Study Investigation (CSI) program is a unique research collaboration that pairs LAF-funded faculty-student research teams and designers to assess and document the impacts of exemplary landscape projects. Teams develop methods to quantify environmental, social, and economic benefits and produce Case Study Briefs for the Landscape Performance Series. The next CSI program will run from February 4 to August 5, 2019.
The research teams are led by CSI Research Fellows, select faculty members who receive a $1,000 honorarium and $9,000 to support a student research assistant.
Design firms apply with specific projects. Practitioners who participate in CSI can earn up to 20 course equivalency Professional Development Hours (PDHs) through the Landscape Architecture Continuing Education System (LA CES).
This year, special consideration will be given to projects that have a strong narrative and/or strong potential for measurable benefits related to resilience or diversity, equity, and inclusion.
Interested faculty and firms complete separate applications, but are strongly encouraged to apply to the CSI program in partnership. Faculty applications and project proposals are due November 30, 2018. More information can be found at: lafoundation.org/csi.