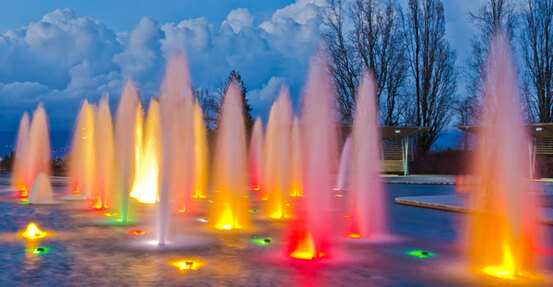 Welcome to the next-generation Landscape Performance Series! This online resource was launched by the Landscape Architecture Foundation in 2010 and has since grown significantly to include over 100 Case Study Briefs, nearly 200 Fast Facts, and dozens of Benefits Toolkit tools and calculators.
This brand-new website contains the same award-winning resources, but repackaged in a clean, intuitive way that makes them much easier to search and explore. We've streamlined navigation, added new filtering capabilities, and integrated new ways to showcase content. We're particularly excited about the Collections, themed groups of LPS content curated by LAF and leading thinkers. 
We've also added new sections and features, such as Training for our landscape performance-related presentations and webinars, Resources for Educators to house our teaching materials, and our soon-to-be-released Guide to Evaluate Performance. 
Our Landscape Performance News blog and Watch List will help you stay abreast of landscape performance news, funding opportunities, and trending topics. We're reaching out to bring you the latest research and have made the database behind our case study library downloadable for those looking to do research on landscape performance benefits.
We want to give a huge shout-out to TOKY Branding + Design, who have been with us since the design and launch of the first LPS website. We can't say enough about their design savvy and professionalism. They truly went above and beyond to create this highly database-driven, programming-intensive platform.
We're still migrating content and troubleshooting, so we appreciate your patience over the next few weeks. The LPS is intended to be a hub for dialogue and to grow over time with user input and participation, so we hope that you will engage and learn about the many ways that you can contribute.  
We hope the new Landscape Performance Series will be a resource that you turn to regularly and often. Please add your comments below or drop us a line at email hidden; JavaScript is required to let us know what you think.